Dubai is the land of sun, sand, sea and dreams. It is one of those places you go to see what those on the other side of the world are up to. It is amazing what the rulers of the UAE have been able to achieve in just twenty-six years of rebuilding! Experiencing Dubai has always been on my bucket list so earlier this month, I finally decided to travel to Dubai ñ the land of dreams and fantasies. I was finally ready.
Without second thoughts, I packed the right wardrobe suitable for the weather over there: colourful, fashionable and comfy. Dubai is almost always hot so keep it light.
[signy_pages_title signy_page_title="Fashion must-haves for Dubai "]When thinking about what to wear in Dubai, there are necessary fashion must-haves for each destination. Here are some of the places I visited and the appropriate clothing:
[signy_about about_title="Desert dressing: Jacket, Sweater, Comfy shoes"][/signy_about]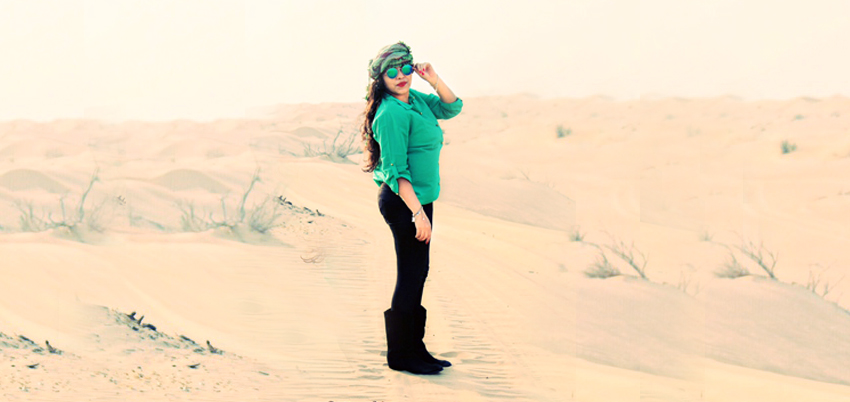 You should totally visit the Deserts. Everyone visits the Desert! The Desert is one of the most popular(and amazing!) tourist's places to visit in Dubai. Make sure to enjoy the camel rides and music Arabic nights. When going to the Desert, you have to be really particular about your dressing. Sandstorms could be spontaneous. Wear a jacket or sweater to shield you from the sand bashing.  Extreme weather temperature is not unlikely in the Desert, particularly temperature changes. Comfy covered shoes should complete your dressing.
[signy_empty_space height="10px"][signy_quote sgny_quote_content="My desert dressing usually includes closed shoes if the weather is cool enough."]
[signy_about about_title="City tour: Warm scarves,  caps"][/signy_about]Dubai is extremely hot and only lets up in winter. It is also a city where you need a lot of covering up. Wear stylish scarves and caps that go with whatever you are wearing. A large scarf will protect you from the sun and make you covered enough to blend in with the locals. Support the local industry by buying some colourful scarves and caps at the local stores.
[signy_about about_title="Streets, Souks or Mall clothing: Keep it long!"][/signy_about]
Dubai is super big on a modest dressing. When doing street or Mall tours, keep it long. Wear a long skirt or shorts that exceeds the knee. Wear a shirt, long maxi dress or whatever you want that cover your arms, legs and head. I saw signages all over the public places about this dressing etiquettes.
[signy_about about_title="Pool/Beach wear dressing: Swim trunks are allowed"][/signy_about]
Wear swimming trunks, bikinis or one-piece swimsuits on the beach or by the hotel pool. They are allowed. However, you must cover up the moment you leave the pool area. There's no penalty for opening up but you don't want those stares following you everywhere you go!
[signy_about about_title="Visiting the mosque? Here is what you should wear:"][/signy_about]
For men, long trousers(ankle length) and long sleeved tops or shirts should do. For the ladies, ankle length skirts/dresses paired with a long sleeved top is the appropriate cloth to wear when visiting the mosque. They are really particular about their religion and expect everyone(visitors included) to be dressed modestly. Go with a scarf or turban to keep your hair covered up.
[signy_pages_title signy_page_title="Where to Stay – Rove City Centre."][signy_empty_space height="20px"]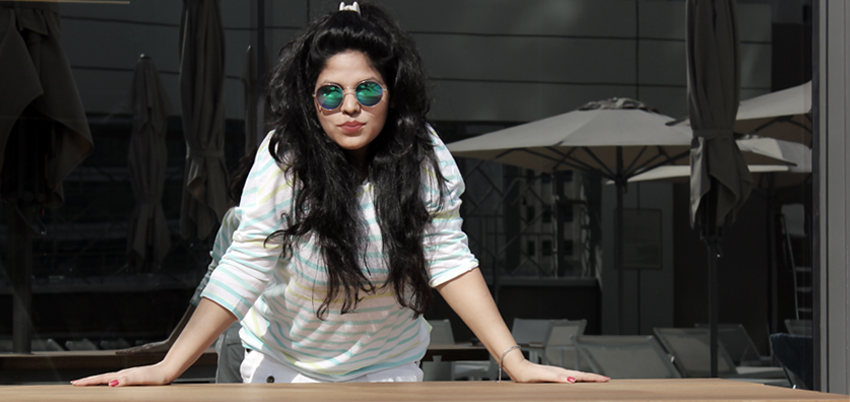 It is really difficult to decide where to stay in Dubai. Everywhere is so beautiful! However, I had an amazing and relaxing experience at Rove City Centre, a 4-star property. Deira City Centre is the closest metro station to the hotel. It's just a few steps away from the property. Deira shopping mall and Dubai International Airport is few kilometres from here.
At Rove City Centre, the rooms were comfy, clean and spacious with good ambience. The room has a huge super comfy bed and big screen TV. If you are a neat freak, don't worry. The bathrooms are super clean. They provide coffee, tea and two complimentary bottles of water with your stay. Room service is top notch.
The property has a Cafe – The Daily. I love its tagline – Eat Global, Meet Localî. At this Cafe, you have had breakfast and sit with friends in the lobby. When next I am in Dubai. I'll be sure to come again!
[signy_pages_title signy_page_title="What to Eat in Dubai – Local or Restaurants"]Dubai has a whole lot of cuisines that excite the taste buds. They take pride in their dishes and hospitality, with the finest experts ready to give you foodgasm! No matter the kind of meal you want to have or whether you are a vegetarian, there is more than enough to please your senses! Explore as many restaurants as you can. If you are travelling on a budget, I suggest you explore more local options as the restaurants may be pricey. Live like locals and eat like locals. While on my trip, I chose to have my meals from a small Pakistani restaurant that was just behind my accommodation.
[signy_pages_title signy_page_title="What to explore"]The whole of Dubai is a tourist site and you just want to see it all. However, we can't always get what we want. Moreso, you are probably making this trip on a budget. Here are some of the must-see places:
Burj Khalifa – an 830m – a tall skyscraper with a dancing fountain under itís legs is an amazing place to explore. This is one place you shouldnít miss.
Burj Al Arab – a Sail – shaped 5-star hotel near the Wild Wadi Water Park and 4 km from Mall of the Emirates. Another must see.
The Dubai Fountain – Also known as the dancing fountain, it is the world's second-largest musical fountain. The system is set on the 30-acre manmade Burj Khalifa Lake, at the centre of the Downtown Dubai. A 30-minute beautiful show of light and music.
Palm Jumeirah – The tree-shaped Palm Jumeirah Island is a must-see sight in Dubai. The Island is sightseeing filled with beautiful hotels, posh apartment towers and upmarket global restaurants.
Malls – such as The Dubai Mall is the largest mall in the world. Mall of the Emirates is also the largest mall in Dubai.
Souks – Dubai has a number of souks like the gold souk, spice souk, textile souk. A major attraction for tourists, buyers & sellers to get products. Souk Madinat Jumeirah is must-see souk.
[signy_pages_title signy_page_title="When to Visit Dubai"]The best time to visit Dubai is from November to March. It is a peak tourist season. The winter season is good to explore Dubai rather than in Summer because Dubai has only two seasons – Hot and Hotter.
P.S. : Opinions expressed here are truly my own.