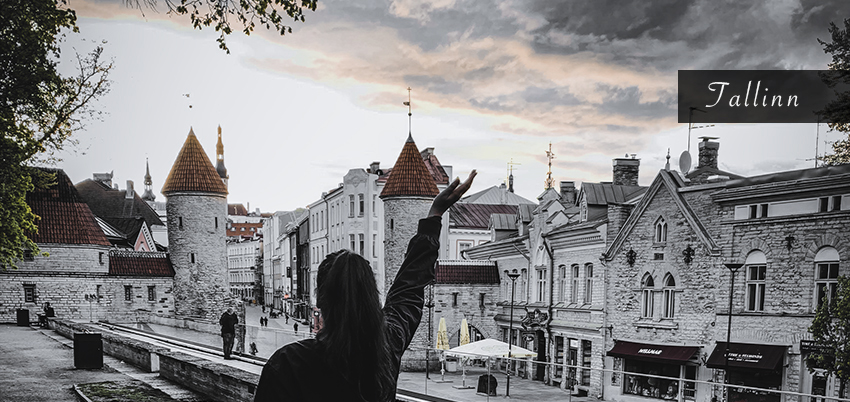 Tallinn – the most beautiful city in Estonia. If you have never been here, then add this country to the bucket list. When I first came here I felt like I was time traveling. It was such an untouched beauty with medieval shades. You'll fall for its beautiful cobblestone streets, cafes, courtyards, and breathtaking views from the top.

As an influencer, I am always searching for spots to get clicked. So, here are the most instagrammable spots in Tallinn. You can say – the hidden gems.
Viru gate – when you entered through it, you'll find yourself into some fairy tale story. A blend of history, culture, and art.
Mundi Street – You can take a picture from a different perspective for your Instagram.
Little Neal's Yard ( I called it) – I personally love this yard. I named it over Neals Yard from London.
Old Town – Old Town has epic streets with something colorful and this house is one of them.
Tallinn Town Hall – This cute house located in front of Town Hall Pharmacy (Revali Raeapteek)
St. Catherine's Passage – A most picturesque street in Old Town. It is just on the entry of Viru Gate. You can find it easily.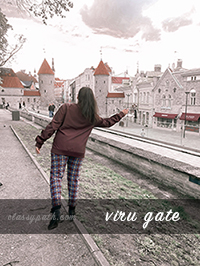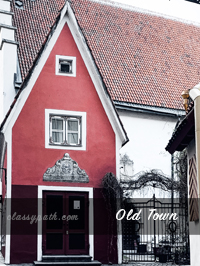 I'll be happy to connect with other bloggers to meet-up here in Tallinn city!
Rotterman – An industrial quarter in downtown and quite beautiful with its avant-garde architecture. Best for taking pics, shopping, and a brunch.
Master's courtyard – Another Magical place for me and other fellow travelers. There are so many things to explore.

"What I like about photographs is that they capture a moment that's gone forever, impossible to reproduce."
– Karl Lagerfeld
Every other traveler or blogger takes pictures here. But we've to find our vision to take them differently. Every corner of this Platz is photo-ready but a bit common. Let's see what I find here. Well, I don't wanna make this post long.
For more places Check out here – Old Town And Around.